PV module testing Walk in temperature & Humidity chamber ETSP- PWTH series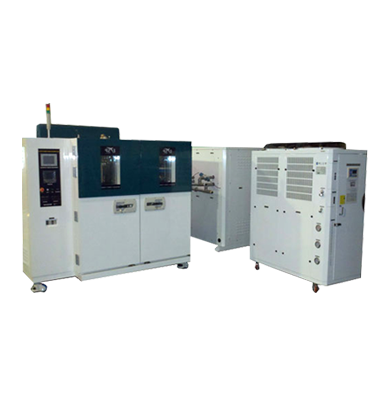 ETSP-PWTH series are climatic version PV module testing walk in walk in temperature and humidity chambers, provide multiple capabilities create repeatable environmental conditions for durability or operating status of products in extreme conditions.
Temperature shock cycling testing, humidity freeze testing, Damp heat testing, temperature testing, temperature and humidity cyclic testing
Effects of extreme ambient temperature and humidity conditions ETSP-WTH series conditions.
All types of PV modules testing is possible.
Optional UV lamps or solar lamps inside chamber.
Friendly, flexible, up-to date control and management systems.
Allows easy servicing and upgrades.
Temperature range
-50 ~ 120 ℃ (Changeable according to user's demand.)
Temperature accuracy
Less than ± 0.3 ℃
Temperature heat up rate
More than 3.0 ℃/min
Temperature pull down rate
More than 2.0 ℃/min
Humidity range
20 ~ 98% RH
Humidity accuracy
Less than ± 1.5% RH
Microprocessor controller including self-diagnostics warning message function
| Model | Internal dimensions | Eternational dimensions | Useful capatity |
| --- | --- | --- | --- |
| ETSP-WTH 1625C | 1300x1200x1000 (WxDxH) mm | 1800x2200x1550 (WxDxH) mm | 1625 liters |
| ETSP-WTH 3143C | 1300x1300x2500 (WxDxH) mm | 1600x2400x2965 (WxDxH) mm | 3143 liters |
| ETSP-WTH 4163C | 1300x2040x1570 (WxDxH) mm | 1600x3390x1955 (WxDxH) mm | 4163 liters |
| ETSP-WTH 12500C | 2500x2500x2000 (WxDxH) mm | 2800x3500x2500 (WxDxH) mm | 12500 liters |
Note
Different size of chambers are available on user's demand. Chamber dimensions are subject to change due to final design and specification